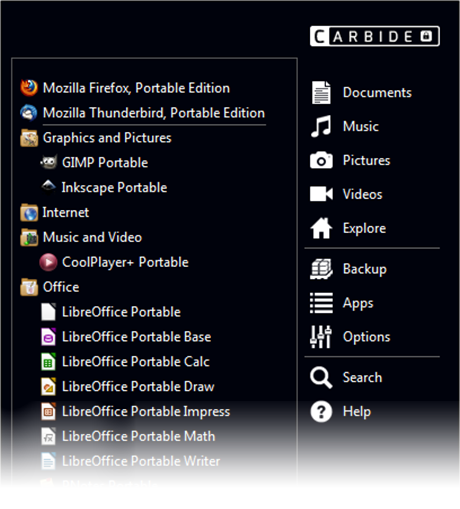 Incredible Software Value Included!
Bundled with every Carbide drive is an amazing collection of portable apps to keep you happy and productive all day long... all for FREE! The LibreOffice office suite is compatible with Microsoft Office, the GIMP image editor is compatible with Adobe Photoshop, the Inkscape vector editor is compatible with Adobe Illustrator. Mozilla Firefox, Portable Edition lets you browser your favorite sites. And there's a secure password manager, integrated backup, and lots more.

Hundreds more FREE portable apps at your fingertips...